Your visit to the castle in times of COVID-19

Important information regarding your visit
Are you and all the others living in your household feeling well? Then you are most welcome to visit Lenzburg Castle.
For the health, safety and wellbeing of our visitors and staff, we reserve the right not to admit persons with possible COVID-19 symptoms. Thus, if you or others in your household are suffering from flu or cold symptoms, we kindly ask you to postpone your visit to Lenzburg Castle.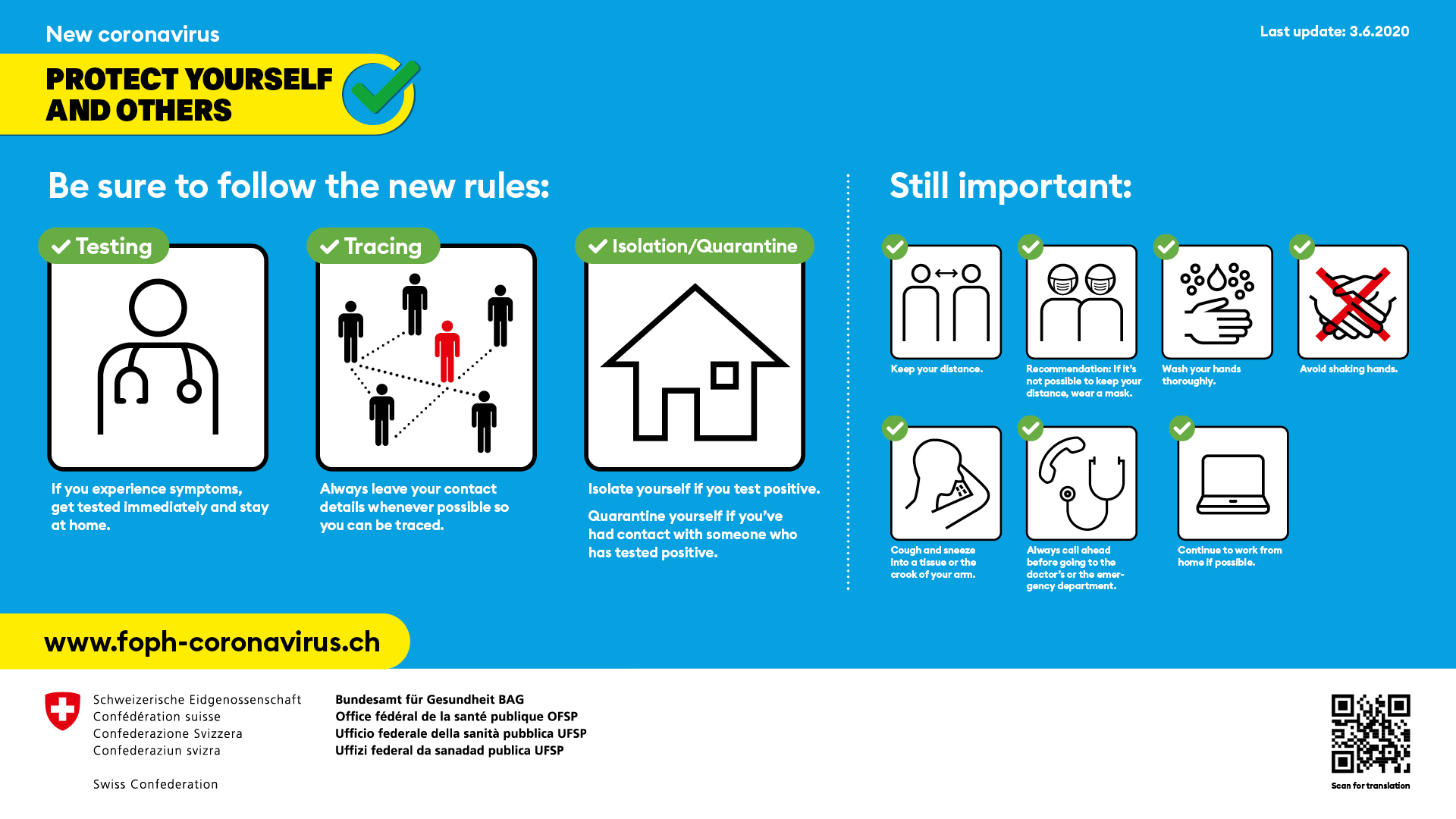 Please regularly wash or use a hand sanitiser.
Hand sanitisers are provided at several central points throughout the castle.
Kindly be considerate and aim to keep 1.5 meters away from other people.
Particular areas of the castle in which distance and hygiene rules cannot be met will remain closed until further notice. Courtyard and garden are freely accessible, seating and picnic tables are not available due to the current situation.
Museum and exhibition areas are actually accessible. For children, there are limited activities in the children's museum. At present, we cannot provide any toys, clothes or pens. The children's museum, therefore, can be used as a common room for families. Please bring your own items such as drawing pens and toys.
We prefer cashless and contactless payment methods. This is how you protect yourself and our staff. You will also help to keep the waste mountains of disposable protective material as small as possible.
Safety, Accessibility
Please take some precautions before and during your visit. The safety of people is our top priority. To ensure their protection, the Schloss Lenzburg Foundation, Museum Aargau and the Schloss-Bistro have drawn up comprehensive protection concepts which take account of the COVID-19 Ordinance "besondere Lage" of the Federal Council.
Please note the following information for your visit:
Thank you for taking the known hygiene recommendations into account. Dispensers with hand sanitisers are available for you at several central locations in the castle courtyard, museum and bistro.
Additional cleaning/disinfection and comprehensive hygiene measures are provided.
Please adhere to the distance rule (1.5 m) on your responsibility, especially in front of and in the sanitary facilities, at the viewpoints and during possible waiting times. Ground markings and pathways at important points will help you to do so.
Following the easing of the protective measures against Covid-19, the number of people who can stay in the castle area at one time is now to 320 people. Exit and entrance are via the main gate, where visitors are counted. The number of visitors in the museum and castle bistro is also limited.
Please follow our staff's instructions. Our staff has the authority to intervene in the case of risky behaviour.
Persons with mobility impairments and an accompanying person can use non-public access for employees and suppliers. At your request, the castle administration will ensure that you are picked up there promptly.
The wheelchair-accessible toilet is located in the currently closed Knight's House. If required, please contact the cashier's desk.
With strollers, the castle is also accessible via the main entrance, where the people counting takes place under COVID-19. Alternatively, signposted lots for strollers are available below the main entrance.
The number of guests on the premises of the bistro is limited due to these measures. Please note the corresponding information at the bistro entrance. Discover further information about the Castle Bistro here.
Picnics are currently not possible due to COVID-19 safety measures. Neither tables nor seating is available.
Please respect the protective distance of 1.5 meters within the castles' grounds . Our staff is authorised to give visitors instructions.
Events have started taking place, in conformity with the current safety concept, based on the Covid-19-Ordinance from June 19th 2020.
If you wish to receive further information about renting premises at Lenzburg Castle, please contact us:
info@schlosslenzburg.ch
Here you will find all information about guided tours and events at the Aargau Museum.